*TW: Eating disorder.*
So I softly said to my body "I want to be your friend." It took a long deep breath and said "I've been waiting a lifetime for this."

When I made the decision and had this chat with my mind and body it took months of waking up and deciding, "I am worth it", "I am a warrior", "I will not count calories, food is not the enemy." The enemy is what lies in my mind because eating disorders don't just change your thoughts about food but they change your thoughts about everything. 

For many years I suffered and fought the battle of anorexia. It was a dark place to be and a hard battle to fight, but ultimately, I won that battle. 

Although looking back I'm ashamed, sad, mad, frustrated and upset to the point of tears when I think about it— because of how bad I was and how I got there— I have made peace with this part of me. Without it, I would not be able to help, inspire and motivate others. Because I know that when I was looking for help, for that inspiration, or guidance it was hard; almost nonexistent to find. 

Recovery was a challenge, but it was not nearly as difficult as continuing to live the wrath of an eating disorder.
There is no one like you and that's your true superpower. Imagine if we obsessed about the things we loved about ourselves!! ??

The eating disorder was never about being skinny, it was about being able to control something in my life, and that thing happened to be the food I ate …or lack thereof.
Sadly, I was fed false statements about myself, and was going through some real hardships in my life that i had no control over, so what does one do when they feel they have lost complete control? They seek something they can control, that for me was food.

I abused my body. I lost pound after pound until I was skin and bones… and unrecognizable on the inside and out.
One day, I said to myself, "Really? This is who you are and what you want?", and I couldn't help but break down and cry. I had no idea how I got to a point of knocking on heavens door. I literally stood up and said to myself "Let's do this!"
I knew right then that I was in it to win it, I was better than I led myself to believe for so long, and I wanted my life back.
After about 8 months I was able to gain all 40 pounds back, and was a brand new me. (You can be too).

An eating disorder will always create a reason for you to keep the disorder, sadly, that will often be "your not sick enough". Don't buy it. It's crucial to get your feelings out, but don't ever inflict pain on your own mind, body because you are scared.

Shortly after my recovery with anorexia I suffered from severe anxiety and panic disorder to the point I couldn't leave my home. Again, it was my own self that was standing in the way for years as the anxiety and panic got worse and worse.
It took that discussion, mindset and dedication once again to tell myself (and believe it)…..I won't back down and I won't let anxiety stand in my way.
I stopped allowing it to control my life when I figured out who I wanted to become I was able to allow the old me to die, and start the transformation from sufferer to survivor.

Is everyday perfect? No. Do I still have to do daily maintenance? Certainly. Was and is it easy? Heck no.. but… Is the path of least resistance worth it? ABSOLUTELY! One day and challenge conquered at a time.

It's not about perfect. It's about effort and commitment. And when you bring that to the table every day, that is where transformation happens.

Today I proudly stand here and say I have freedom over anorexia, depression, anxiety and panic.
I have built a business Emotional Development Skills Academy which is an interactive video and workbook based program, and also an EID (emotional intelligence development) master practitioners course on Udemy to help people find themselves, unleash their inner superhero, become the best version of themselves and believe that recovery is possible.

I choose to turn my fears into fuel and educate, guide, inspire and motivate others, because If I knew then what I know now about beliefs, values, core identity, negative beliefs, inner dialogue, mindfulness, and so many other things… then I don't think I would have ever been a victim.

I went through what I did for years on end to come out the other side to help others. I have found my passion.*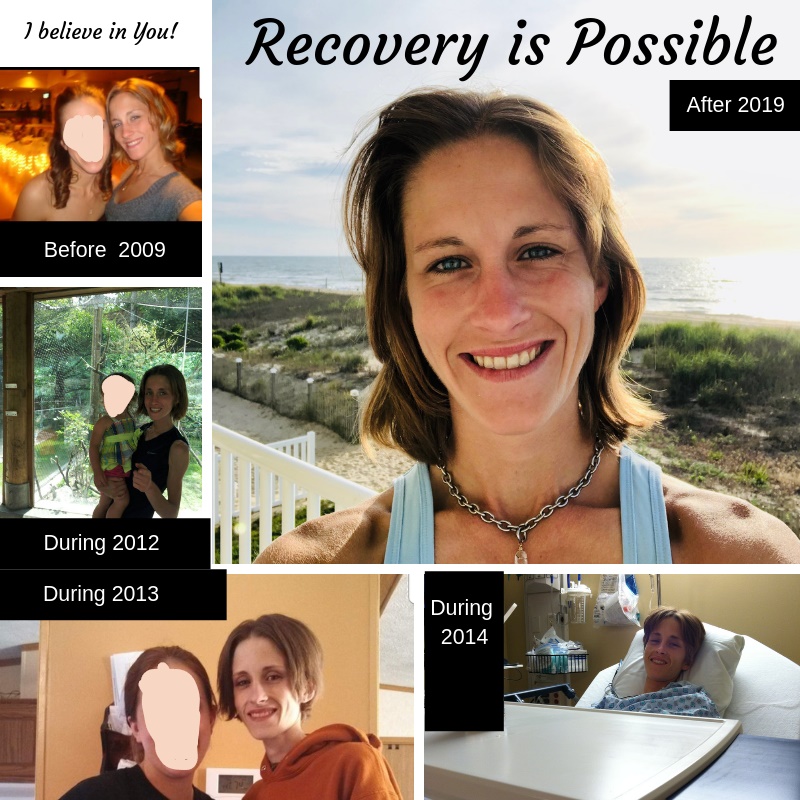 EATING DISORDER HELPLINE: 1-800-931-2237

To read more about Ashley and her academy, click HERE.
To read MORE STORIES of hope from members of our community, click HERE.
Read my memoir, "High Achiever: The Incredible True Story of One Addict's Double Life."
To submit your own story to this series, see our guidelines HERE.