From as early as I can remember, I've never felt comfortable in my own skin.
The outsides never matched the insides. I had it all growing up. Love from my parents, privileges, opportunities, and material items. Yet somehow, I was never happy and always wanted more.
From a very young age I acted out, got in trouble, and sought negative attention in one way or the other – all for moments of instant gratification. Once I'd get in trouble, I'd stop what I was doing and move on to something else.
Until I found the magical combination of alcohol and cocaine shortly after moving to Chicago from NYC in 2002.
It was magical because for the first time in my life, I finally felt at ease. I could be whoever I wanted with anyone I met. It was fun at first. My evenings were spent at clubs with people doing the same things I was doing… so it seemed "normal".
After ten years of drinking and using regularly, it progressed to the point where it was no longer fun—and became the only solution I had for anything in life. And I couldn't stop.
During this time I got married and had my first child. When he was two, my wife (now ex- wife) got pregnant with our second child. When my wife was about 8 months pregnant, I abandoned my family and booked a one way ticket to New York, where I went on a seven day bender.
Upon returning, I rented an apartment away from my family and was holed up drinking and using around the clock.
On 4/30/14 I received a call from my wife that she was in labor.  I took a bottle of vodka and all the cocaine I had with me, and headed to the hospital. She didn't give birth that night and we were sent home.
I was standing outside of my apartment and overhead two people I had never met before talking – one mentioned something about a sponsor. I had been up for 72 hours and didn't know if I was imagining it, so I approached him and asked if he was talking about AA.
When he said "yes", I began crying and told him I needed help. Without hesitation he said "you don't ever need to drink again. I got you". One hour later we went to a meeting… and I've never turned back.
That was 5/2/14. I just celebrated 4 years.
My life today is unbelievable. I worked the steps in early sobriety and continue to do so. I am the father of two beautiful boys and share custody with my ex-wife. One of the greatest gifts of sobriety is that she and I are FRIENDS. I abandoned her 8 months pregnant and today I get to call her a friend. Unreal! Each day, through my relationship with my higher power, service in AA, and showing up for life – the insides now match the outsides. I am and will forever be eternally grateful.
Thank you,
Gary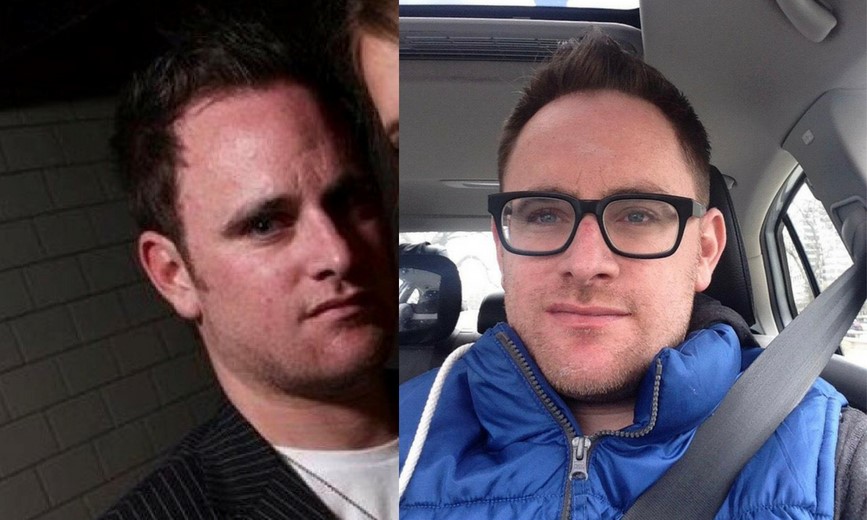 Do YOU have an inspiring story of recovery from addiction you'd like to share with the world? I am currently taking submissions for stories of hope from any and all types of addictions, (self harm, sex addiction, food addiction, enabling, gambling, etc).
Please READ the submission guidelines before submitting. They are HERE.
To read more stories like this, click HERE.
I have written a book about my own journey through addiction, and it is available on Amazon in ebook and paperback HERE.