Growing up I had a seemingly normal life, however, I experienced trauma and childhood abuse early on that I learned to keep quiet from my immediate family.
This "secret keeping" and an overwhelming sense that there was something wrong with me would follow me and engulf me in darkness.
In my teen years, my family household fell apart due to a divorce that I took hard. This, bundled up with the secrets from my childhood, laid the path to instability and ultimately, addiction.

But drugs were not my problem, I was my problem.
My emotional issues were my problem. I was accused of being on drugs long before the drugs came. However, when I did find drugs and alcohol, I finally found my escape.
I found it easier to be "me"; or more so, to be the me that I wanted to be. To play a part and put on a face that I didn't feel was unbearable to play. Feeling anything other than my typical self was freedom for me. And feeling nothing at all was, ironically enough, the most alive I felt in those days.

My addiction spiraled hard and heavy in my early 20s.
Yet somehow I managed to graduate from college, work full time, and pretend to have my life together; all while harboring an opiate addiction in the shadows. Beyond opiates, I would also try any drug that would make me feel anything OTHER than my current state.
One of my therapists called me a trash can junkie once, and I found it so fitting. I would try anything, at least once, just to see how much it made me feel like nothing at all. I wanted to BE nothing at all.

Little by little my friends and schoolmates began to travel down the same path, and many never made it out the other side. But not me, I would tell myself.
I was invincible. I was in control.

My boyfriend, whom I had been with since senior year, followed me down this path.
Together we carved out a life of chaos and toxicity that neither of us could pull away from.
It didn't start out this way, but unfortunately, regardless of how much we truly loved each other, it would end this way.
At 26 I delivered a healthy baby girl. I never realized how much I took for granted her being healthy until my mind was clear enough to see all the ways I had endangered her.
My boyfriend and I got engaged. We convinced ourselves that with a baby now we would surely get our lives together. We wanted to change our lives, we really wanted to.
But something always called us back to the darkness we had become so familiar with, so engrained in, so lost in.

In June 2012, not long after having our daughter, my fiancée lost his battle.
Years of drug addiction and health issues eventually dug a pit too deep for him to crawl out of. That same day, my 9-month-old baby was taken from me by child services, and rightfully so. My dad and stepmom got emergency temporary custody.
After we buried my fiancée, I was kicked out of the home we had been living in. When I say I lost everything in a matter of days, I mean I lost everything. My partner for the last 9 years, my child, my home. I lost more than just my way, I lost myself. Completely.
I floated around homeless for a few months. I managed to stop taking opiates but developed a hefty drinking problem to replace it.
Child services repeatedly offered me addiction treatment, and eventually, I agreed.
I agreed because at this point I had absolutely nothing left and nowhere to go. I was faithless, hopeless, and scared.
My dad and my papaw drove me and dropped me off at a treatment center about an hour from my hometown in mid-October. After an inpatient stay followed by intensive outpatient, I finally completed treatment.
I returned to my hometown and attended meetings and classes, and did everything I was supposed to do.
But I was still bitter, so very bitter. I was still so lost in the dark abyss I had spent years creating for myself that I couldn't see my way out.
In early April, I relapsed on alcohol. After a come-to-Jesus meeting with my family and my sponsor, I finally figured out what my problem was: my problem was me. My problem had always been me, long before the drugs came.
I was unhappy using and I was unhappy sober.
Things would never be different until I was no longer unhappy with myself.
From that moment on, I dug in deep. Rather than just keep doing everything I was supposed to be doing, I started doing it with intention, with purpose. I started working the steps. I started being honest with myself; about myself and for myself. This is how I managed to slowly climb out of my abyss.
I got full custody of my daughter in May 2013 and continued working a program of recovery.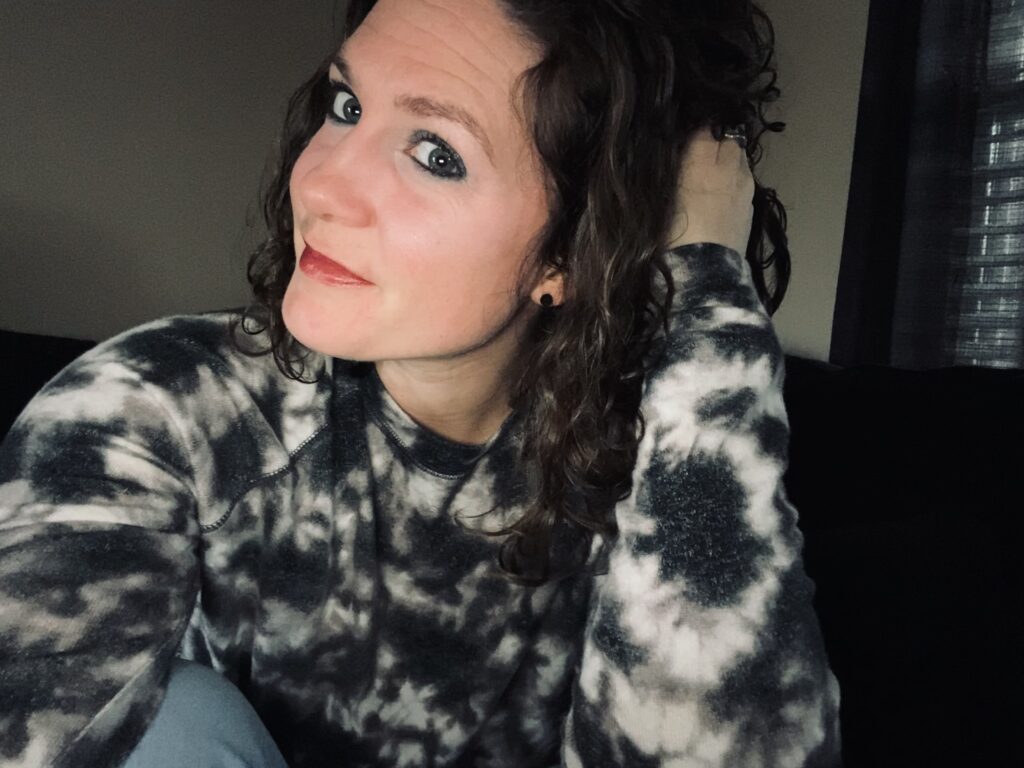 A few months later, at one of my NA meetings, I met up with an old friend from high school.
He now lived about 2 and a half hours away from our hometown but was in the area visiting family. Eventually, we would go on a date.
A year later my daughter and I moved down to start a life with him. He became a father to my daughter. How blessed she is to have a dad in heaven to watch over her and a dad on earth to raise her. It's bittersweet.
We married in April 2016 and continue building a life together in recovery. I share my story because the stigma of addiction is still such a raw and real issue in today's world. People that have only known me since I got clean are typically surprised to find out about my past.
I like to tell people I've lived different lives: I WAS that girl, I AM that girl, and I love THIS girl because I've fought to become this girl. I've been saved by grace and propelled by grit. And I refuse to be ashamed.
My name is Jill, I'm an addict, and my sobriety date is April 11th, 2013.